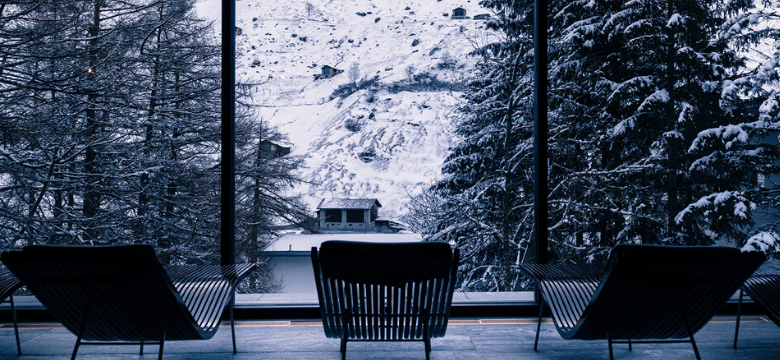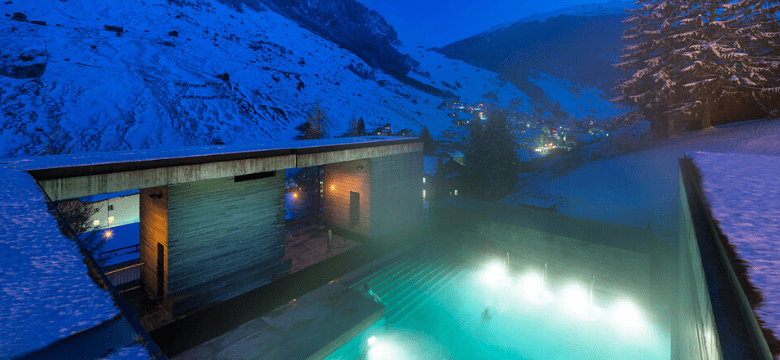 ESPA are starting the year of 2020 by heroing one of our most beautiful and relaxing spas, 7132 Hotel and Therme in Vals, Switzerland. Home to 3 stunning hotels and their iconic thermal baths, 7132 is synonymous with sensuality and otherworldly beauty, and is the most scenic retreat in the mountains of the Grisons.
The iconic thermal baths are designed by world-renowed architect Peter Zumthor to create and inspire relaxation. A masterpiece with 60,000 slabs of Vals own quartzite, the thermal baths have been granted their own protected heritage status.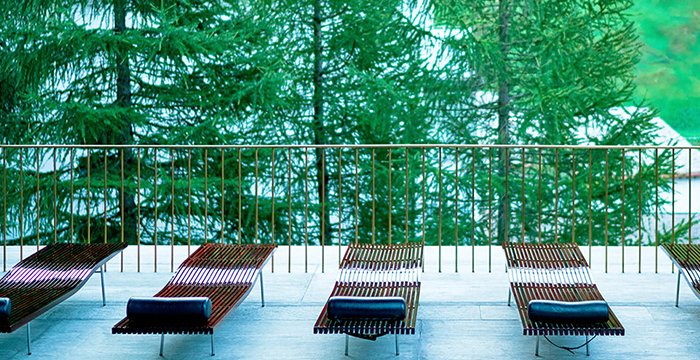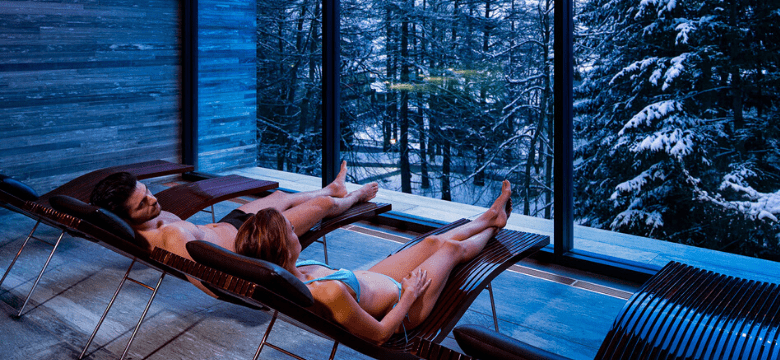 To tell you more about 7132, we interviewed their ESPA Head Therapist, Elisabeth.
What makes 7132 Hotel so special?
The 7132 Hotel is designed from five world famous architects in a silent valley in the Swiss Alps, perfect for restoration and recuperation. The hotel belongs to the beautiful unique thermal baths created by Peter Zumthor.
What is the best time of year to visit 7132 Hotel?
All year round, as every season has its own unique charm.
Apart from visiting the Spa at 7132 Hotel, what activities are available for your guests?
There are lots of outdoor activities to choose from, some popular activities are; Hiking, Climbing and Mountain Biking. The Winter months are excellent for Skiing and Snowboarding. A unique offering is our Luxury Helicopter Sightseeing Tour. During the flight you will see the beautiful scenery surrounding the hotels and it's a great opportunity for some spectacular photography.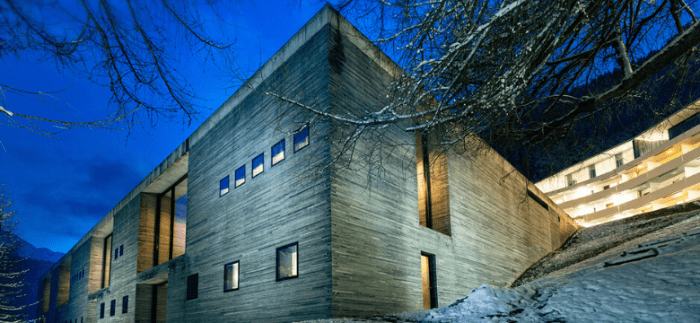 Tell us something unique about the Spa?
The Spa is full of unique treasures and experiences designed to suit the 7132 Hotel clients. Some of these include; Silent Night Bathing in the Thermal Baths three times a week and the natural thermal mineral water which allows your body to absorb minerals, to aid your Body and Skin.
All treatments are also fully personalised, from relaxing Facials, to their Signature Treatments, all with a holistic approach to relax skin, body and mind.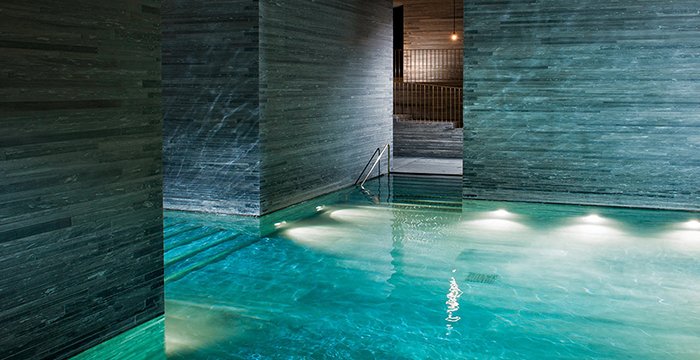 What are your Signature Treatments?
Valser Hot Stone Ritual with Peeling;
Heat from Vals quartzite stones melt away tension and bring your body and mind back into harmonious balance. Body brushing and exfoliation first smooth and soften skin, followed by an indulgent massage using nourishing essential oils and warmed valser stones to ease tired, aching muscles. Finally, a comforting scalp massage and gentle stretching allows you to relax and unwind.
Vals Poultice Treatment Body Ritual;
Revitalise and rebalance mind and body with this holistic body ritual, enriched with alpine sources ingredients. Your treatment begins with a calming foot ritual using Valser stones to cleanse the skin and stimulate reflex points on the feet. Following full body exfoliation, tired muscles are then massaged using our bespoke, muslin-wrapped herbal infusions with ingredients sourced from the nearby countryside. The experience continues with a full body massage before finishing with tension-relieving scalp massage.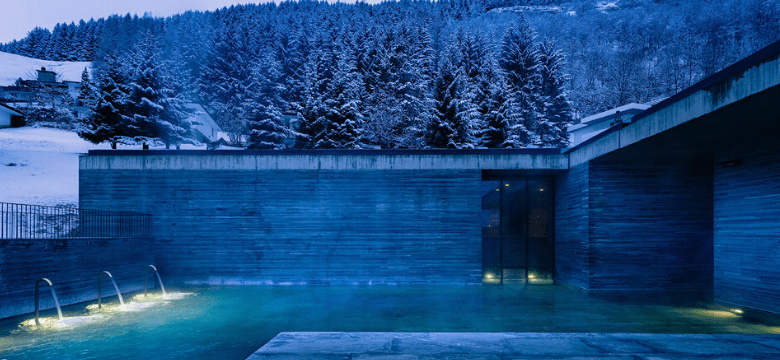 What facilities are in the Spa?
The Spa facilities are centred around the importance and benefits of water. There are 6 individual pools, each with different temperatures to suit everyone. There is also the iconic Outdoor Thermal Pool and an Indoor Thermal Pool for those who enjoy relaxing laps.
There is a Fire Bath and an Ice Bath to assist muscle aches, a Spring Grotto, a tranquil Sound Room with gentle music, Steam Stones and Heated Stones.
How many treatment rooms do you have?
At 7132 Hotel there are ESPA 7 treatment rooms.
What are your most popular ESPA products?
Our most popular products for guests are those that are designed to cleanse and restore; Optimal ProCleanser, Muscle Rescue Balm, Optimal Body TriSerum, and the New Tri-Active Advanced ProBiome range for ageing skin.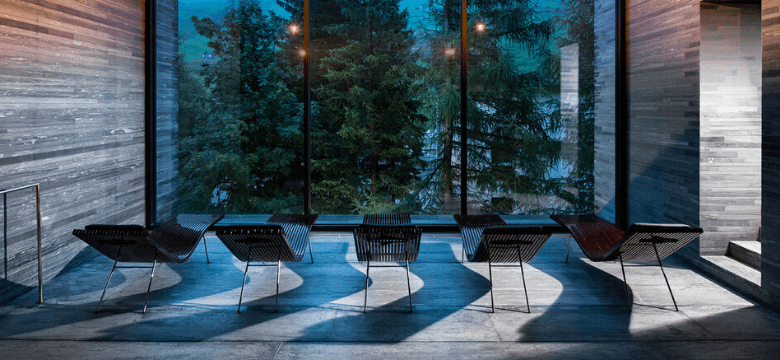 Tell us about any special activities or promotions you are/will be offering?
7132 Hotel organises jazz concerts and readings for guests which are performed as they relax in the Thermal Baths. There is also the opportunity to engage in a luxury Yoga Retreat to replenish and relax your body.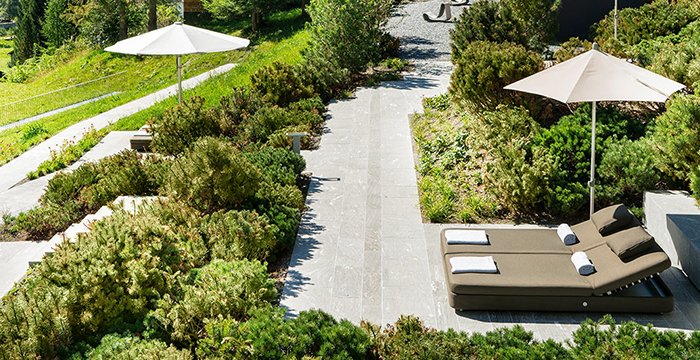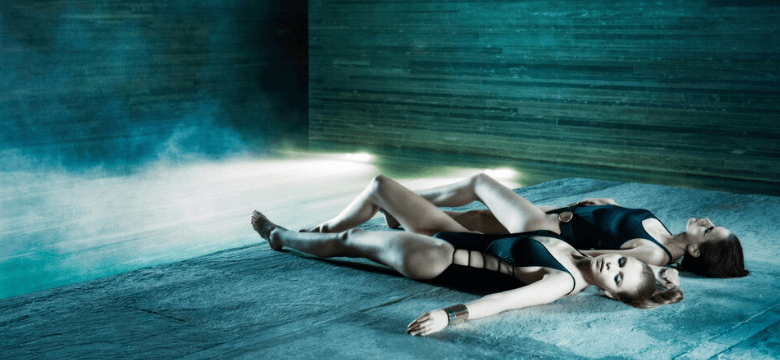 WIN A SPA BREAK
At 7132 Hotel and Therme. Enjoy an indulgent 2 night stay at the stunning resort, including travel, accommodation and your choice of ESPA treatment. Place an order on site before the end of January 2020, for your chance to win this incredible prize.
Prize includes:
Return travel from London airports  to the resort for 2 people, up to the value of £500.
2 nights accommodation, one of either 7132 Hotel, House or Architect. Full board, including dinner in the Blue restaurant.
One 60 minute ESPA treatment per person.
To enter: Place an order onsite between 9am 3/1/20 and 23:59 31/1/20.
*Winner will be selected at random and contacted via email to arrange claiming of the prize. Must be claimed within 7 days. Entrants must be 18 or over . Competition is open to residents in the UK (excluding Northern Ireland). Stay must be redeemed before 31st December 2020. Selected weekdays only. Participation in this competition constitutes agreement to full terms and conditions: www.espaskincare.com/info/terms-conditions.list