Men's skincare can be daunting and sometimes hard to find the time to fit into a daily routine.
Therefore we're put together a no fuss guide for any morning and evening routine whether you have five minutes or 15.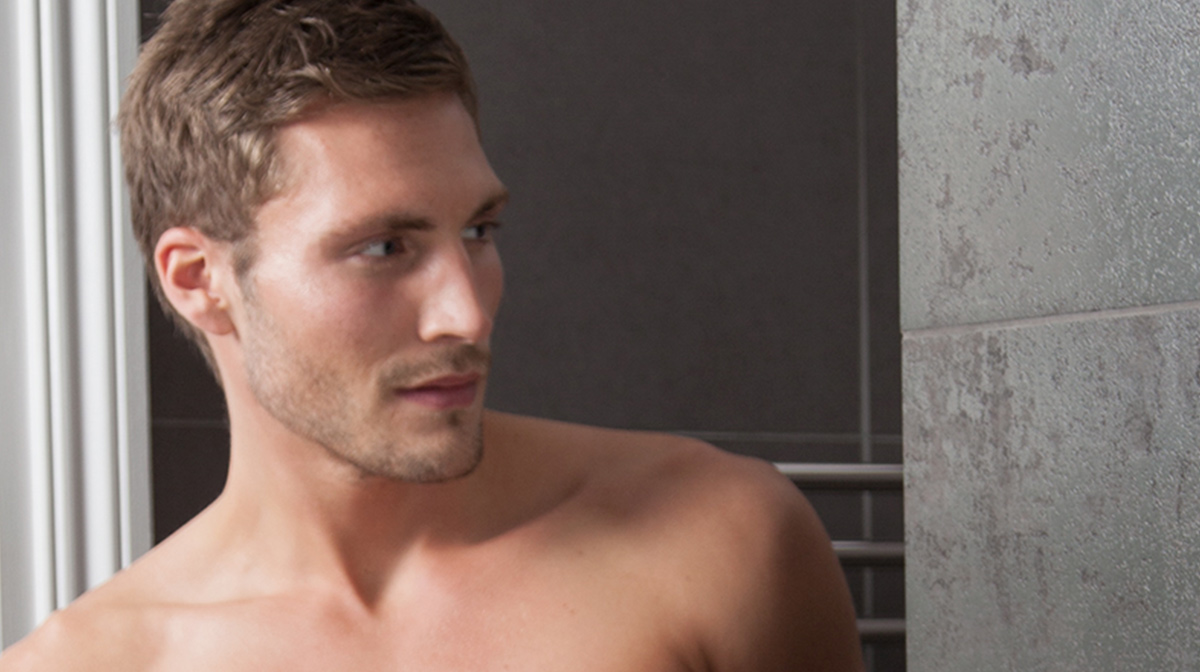 Proper prep Prevents Pain
For the best results, don't shave the moment you get up. Take a shower, clean your face and wait a few minutes so the warmth of the water softens your beard hair.
Washing your face with Invigorating Face Wash, with its light foam, will deeply cleanse without leaving skin dry or tight, and we recommend exfoliating twice a week with Clarifying Skinscrub for a deeper cleanse and to help keep your beard soft – aiding your following shave.
However, if you have particularly dry skin or maintaining a full beard, apply pre-shave oil like Optimal Skin ProSerum to relax the hair further.
To save time, use in the morning to shave and at night as a face mask.
Hydrate
The perfect all-rounder, The Hydrator is a lightweight moisturiser great at protecting the skin from environmental aggressors, but because it contains soothing Aloe Vera, it's also a great post-shave healer.
For something more specialised though, the Balancing Hydrator is great for oily or combination skin, as it helps regulate oil production and mattify the skin. For dryer skin though, Age Rebel Moisturiser is perfect and acts a great anti-ager.
However, to maximise the results of your routine consider using an eye cream such as the Age Rebel Eye Hydrator to reduce dark circles, or The Brightener to even skin tone.
Body
Remember your body! Avoid dry skin with a regular body scrub using our Invigorating Body Reviver shower gel to gently buff away dry skin as you wash.
If you're maintaining an exercise routine and feel aches and pains, our Fitness Bath and Body Oils will deeply warm muscles, and calm the body and mind post exercise.
So there you have it. A 10 minute job if ever there was one – there really is no excuse for not having an effective skincare routine.