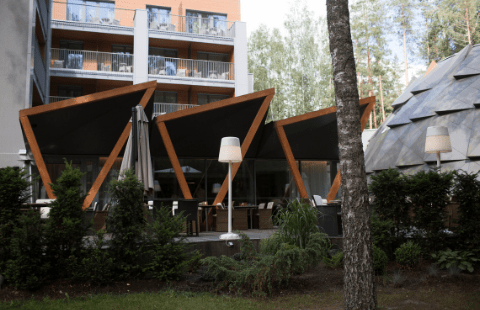 This month's Spa of the Month is the beautiful Spa Vilnius, Lithuania, in the heart of the Vilnius town. Spa Vilnius is the first spa in Lithuania to offer spa services, and has remained a family business since opening. Spa Vilnius Anykščiai – the newest addition to the Spa Vilnius Group – has been awarded the title of "most successful tourism project in Lithuania". Their philosophy is to create a homely feeling at their resort for all guests. The Spa is perfectly situated within a picturesque nature setting, the regional park of Anykščiai pine forest, creating a complete hideaway for every guest. Spa Vilnius are very proud of their unique mineral water well, which is rich in the highest quality ingredients. It is also used in their Spa treatments, baths and pools, as well as cooking and drinking. Spa Vilnius Anykščiai was the first Spa in Lithuania to partner with ESPA.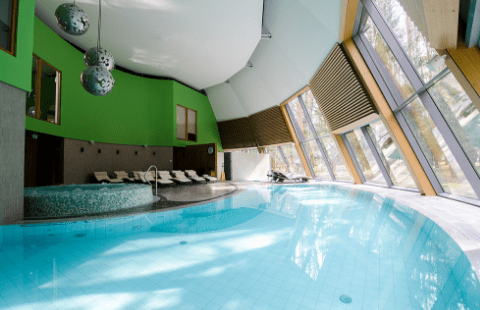 "Yes your Relaxness! That's how we welcome everyone who steps through the door of Spa Vilnius Anykščiai."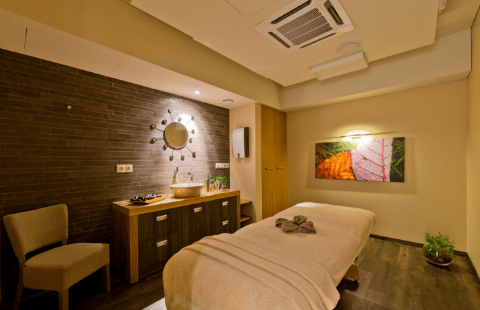 The professionalism and treatments within Spa Vilnius are both nationally and internationally recognised. Guests are welcome to enjoy signature treatments exclusive to Spa Vilnius, traditional Druskininkai health resort massages, water treatments, sauna, Hydro Peptide, and a wealth of other luxurious treatments. Both Lithuanian and European, as well as exotic and oriental treatments such as Thai massages or Japanese Kobido therapy feature in their spa menu. Every treatment is made bespoke to each client, in accordance with their individual needs and concerns. This can range from underwater massage, physiotherapy, kinesitherapy exercises, mud applications, salt chambers and others.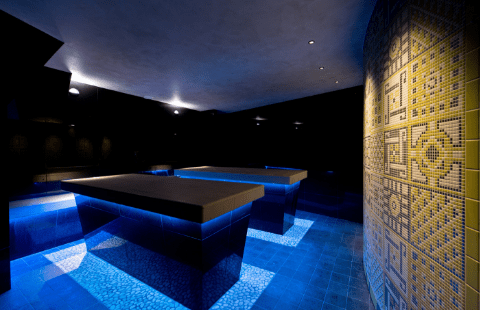 Traditional massages are performed using Druskininkai massage techniques that are centuries old. Choose from a a wide selection of massages, therapeutic-classical, relaxing, anticellulite and others. Massages and body scrubs are also performed on a headed Hammam table made of marble, combined with a traditional Turkish bath.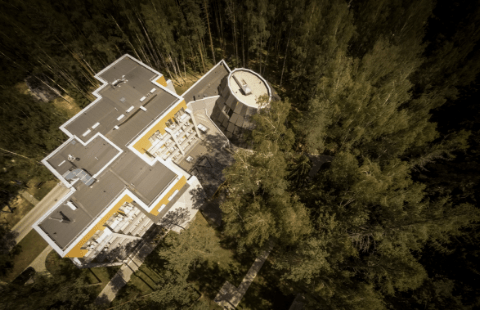 There is also a beauty area in the Spa, offering clients manicures, pedicures and eyebrow modelling. Other facilities include; a mineral water filled swimming pool, kids pool, steam room and sauna, relaxation areas, Technogym equipped gym and a yoga/pilates studio. There are also a range of outdoor facilities including Nordic Walking and bike rides.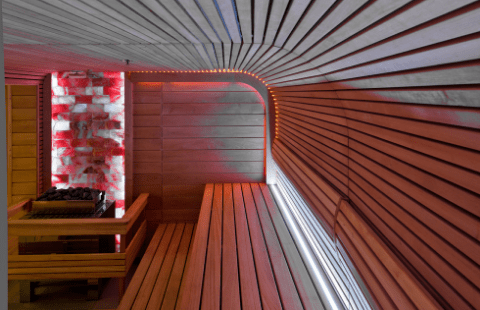 Find out more about Spa Vilnius, and book yourself in for the perfect getaway today.